Tuition Financing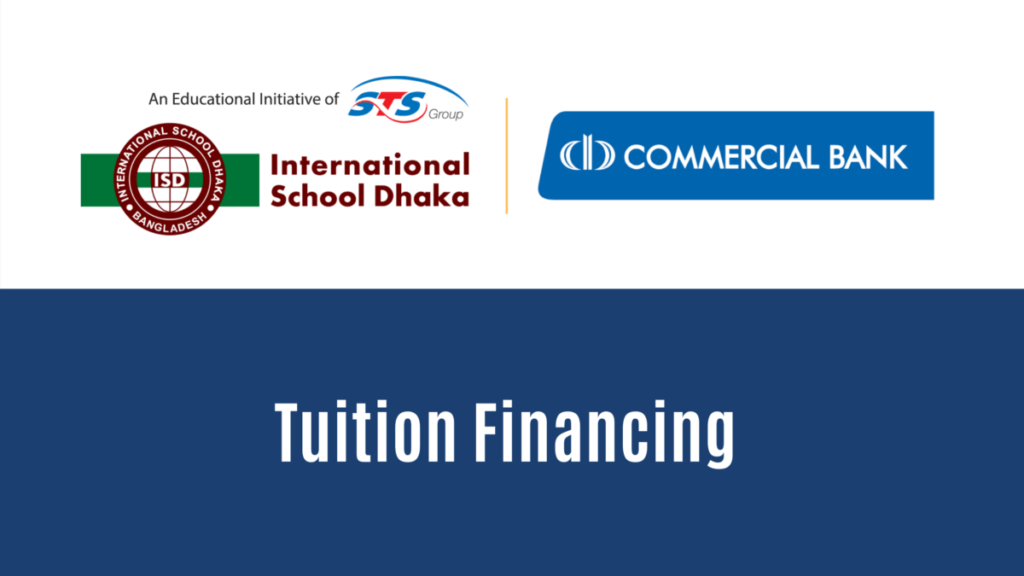 Commercial Bank loan facility
Greetings from all of us at ISD and thank you for your interest in our admissions. 
This has been a time where patience and perseverance have been the two most important assets for each one of us. While ISD cautiously celebrate the slow, yet steady return to a positive future, the School has continued to recognize the hardships that the current times have brought on.
In the same lines, the School is now pleased to introduce an exclusive loan offer from Commercial Bank of Ceylon, where parents of newly admitted students are being offered an attractive 24-months EMI loan (20-months for Grades 11 and 12) for paying the ISD tuition fee. 
Interested parents may get in touch with the admissions office at +880 1847265720  or at admissions@isdbd.org to take this ahead.
Please note that the discretion for awarding the loan rests purely with Commercial Bank – ISD has no role to play in the same.