Announcements
Update on School Opening
Dear ISD Community,

ISD will be fully staffed for the school year ahead. The onboarding process and visa formalities are underway with new faculty scheduled to arrive by 28 August and returning faculty by 30 August. Students will begin classes on 13 September. Classes will be held on campus, online, or a hybrid of the two depending on government regulations, guidelines from authoritative sources such as WHO and the CDC, lessons learned from schools around the world that have already reopened, and our own internal planning.

Incoming ISD Director, Dr. Kurt Nordness, and Secondary Principal, Mr. Chris Boyle have been meeting with their counterparts and with returning Primary Principal, Mr. Thomas Van Der Wielen, and ISS Senior Leadership Executive, Mr. Stephen Plisinski to help ensure a smooth transition into the 2020-21 school year. Listen to their philosophies and future strategies by following the video below.

In addition to keeping the school fully staffed, the ISD Board has also been busy with its promised renovation of the Secondary School building. The top to bottom makeover also includes completely rebuilt science labs, safety enhancements, and improved air conditioning and air filtration systems. These follow short on the heels last summer's renovation of the Early Years building and construction of a state-of-the-art Design Center.

We will keep you updated throughout the summer and very much look forward to seeing you and your children again soon!

Stephen E Plisinski,
Senior Leadership Executive
International Schools Services
Commercial Bank loan facility for ISD parents
Dear Parent,

Greetings from all of us at ISD. We hope that you have continued to be safe along with your respective families.

This has been a time where patience and perseverance have been the two most important assets for each one of us. While our teachers have gone the full mile in ensuring that students through ISD's online education initiative have had seamless continuity in their education, no less has been the effort of all parents in ensuring that our online classes have been diligently supported, resulting in enthusiastic sessions with high attendance.

Thank you parents for all the support.

While we cautiously celebrate the slow, yet steady return to a positive future, the School has continued to recognise the hardships that the current times have brought on. To the best possible extent, the School has supported parents through various measures in the recent past – some of them being a freeze in tuition fee hike for the new school year, allowing monthly payments of fees, and providing credit for transportation fees wherever applicable.

In the same lines, the School is now pleased to introduce an exclusive loan offer from Commercial Bank of Ceylon, where parents are being offered an attractive 24-months EMI loan (20-months for Grades 11 and 12) for paying the ISD tuition fee. The attached file lists the monthly installment for parents of each grade.

Interested parents may please contact Mr. Zafrul Hasan of Commercial Bank at +88.01711529095 or at zafrulhasan@combankbd.com to take this ahead. Please note that the discretion for awarding the loan rests purely with Commercial Bank – ISD has no role to play in the same. At the same time, the Bank has requested ISD's involvement in case any parent defaults in the EMI payment consecutively over two months. On this note, if you take up the loan offer, we would request you to ensure judicious and timely repayment of the EMIs.

We hope that the above information provides you all the requisite details with respect to the loan. Please do not hesitate to contact Mr. Zafrul Hasan from ComBank for any further clarification.

We look forward to bringing more such supporting initiatives in the future and also wish you a continued safe and healthy future.

Warm regards,

Md. Adnan
Business Manager
International School Dhaka
Dear Parents,

At the outset, we hope all of you are staying safe and healthy and following the government's guidelines of social distancing.

In the current scenario, where operations of industries, establishments and even government institutions all across the nation have been largely curtailed, the School's Board realizes the possibility of an impact on parents' financial resources. The Board empathizes with the hardships that parents may be going through, and as a goodwill recognition of this, has decided to extend the following support to all parents:

1. Tuition fees: The Board has decided to change the payment of tuition fees from half-yearly to monthly. This would be applicable till the end of the new school year 2020-2021. This would mean that starting May 2020, parents would be able to pay each upcoming month's tuition fee on or before the 20th of each month, or the last working day before the 20th, in case the 20th is a holiday. For example, in case the 20th of any month falls on a Friday, the last date for payment will be considered as 19th.

2. Fee increase: The Board has also approved to freeze any tuition fee hike for the school year 2020-2021.

3. Transport fee:The School's transport services, which were supposed to continue till 15th June 2020, were stopped from 12th March 2020 due to government's directions to close schools. The Board has approved that no transport fee will be charged for services from 12th March. Any money already collected for the said period will be credited when the service resumes or refunded wherever applicable.

4. Cafeteria:The school's cafeteria services for students were also discontinued from 12 March 2020, instead of continuing till 15th June 2020. Here too, the Board has approved that money collected for the said period will be credited when the service resumes or refunded where applicable.

Please do not hesitate to reach out to ISD Business Manager Md Adnan (md.adnan@isdbd.org) directly for any clarification required.

Most sincerely,

Stephen Plisinski,

ISS Senior Leadership Executive
On behalf of the ISD Board of Directors
Email: splisinski@iss.edu
Skype: splisinski
Mobile: +1 774 262-6451
Introducing the new School Director for the Academic Year 2020-21
The Board of Directors of International School Dhaka is pleased to introduce Dr. Kurt Nordness as the new Director of School. He will be taking up his role from the next academic year, starting in August 2020. Kurt received his doctorate in educational policy and administration from the University of Minnesota, his M.Ed. in educational psychology from the University of Oklahoma, and his B.S. in teaching from the University of Wisconsin-Platteville. He is currently working for International Schools Services (ISS), and previously served in headships at international schools in Bahrain and China and also as the co-director of the U.S. Department of Education. Please join us in welcoming Kurt to the ISD family.
Message from Dr. Kurt Nordness

Dear members of the ISD community,

How pleased I am to have been appointed as the incoming head of school at the International School of Dhaka! While my official duties do not begin until August 2020, I have begun my preparations to join you. Through conversations with current Director TJ Coburn and ISS Senior Leadership Executive Stephen Plisinski, I've been introduced to ISD's mission and recent areas of development. TJ and Steve mentioned initiatives such as a vibrant and successful International Baccalaureate program, effective teaching practices, strong academic results, and an expanding program of co-curricular activities. Clearly, ISD has much to be proud of and much to build upon.

While there will be time for us to get to know one another once school starts, I take this opportunity to provide this brief introduction. I live in Minnesota with my wife Ann and our two beag le puppies. Ann and I are long time international educators with half of our career spent in the states and half in several overseas locations. We have two children, now grown, both born in Saudi Arabia where we once taught. While I am currently working for ISS, before that I served in headships at international schools in Bahrain and China. Early in my career, I taught for many years at the elementary and middle school levels. I continue to learn from my teacher colleagues by being part of training sessions, seminars and courses. Most recently, I have been attending the ISS webinar series about teaching strategies for remote learning during the worldwide pandemic.

As I prepare for my transition to Bangladesh, I know how hard everyone is working to manage their classrooms and lives during the COVID-19 infection. I am thinking of you at this very difficult and challenging time. A thoughtful observer in the UK stated that the world on the day after the pandemic ends will look completely different from the world we knew the day before the infections began. I believe that if ever there was an imperative for teamwork, perseverance, and innovative solutions, the time is now.

Eventually, we will return to a more normal way of life that will look different from today. As we prepare for the changes, so will we build on the positive efforts that are underway at ISD, especially maintaining the culture of caring and respect and developing ISD to the highest levels of excellence. Throughout this endeavor, I pledge to continue a strong channel of two-way communication.

I wish you good health and strength in the coming weeks and months. Please take care of yourself.

With deep respect,
Kurt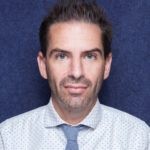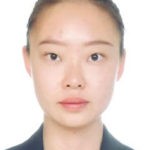 Introducing Secondary Principal for the Academic Year 2020-22
I am pleased to officially announce the appointment of Chris Boyle and Tiffany Bai to ISD. The couple will join us in Dhaka this August, Chris as Secondary School Principal and Tiffany as an Advancement Center Teacher. Chris is currently Secondary Principal of the Dalian American International School in Dalian, China. He earned Masters' Degrees in Educational Leadership, Renewal and Change (Colorado State University) and Sports Administration (University of Northern Colorado). His Bachelor's degree is in History with secondary school teaching certification. Chris has both AP and IB coordinator experience from previous schools and Dhaka living experience as well, having worked in Bangladesh from 2012-2014. Tiffany is currently teaching English language reading, writing, speaking and listening skills at the Global English Education School, also in Dalian. Tiffany earned a Bachelor of English Literature and teacher certification at the University of Science and Technology-Dalian.
Please join me in welcoming them both into the ISD family.
Stephen E Plisinski, Senior Leadership Executive
International Schools Services